What if you don't have to fix people to help them?
It doesn't work anyway.
Find out what people are really capable of,
when their transformations are based on their soul knowing.
Without pushing. Without having-to-know it for them. Or relying on their will power.
Instead, deeply hold space, and guide their life force energy.
Witness them – and you – succeed.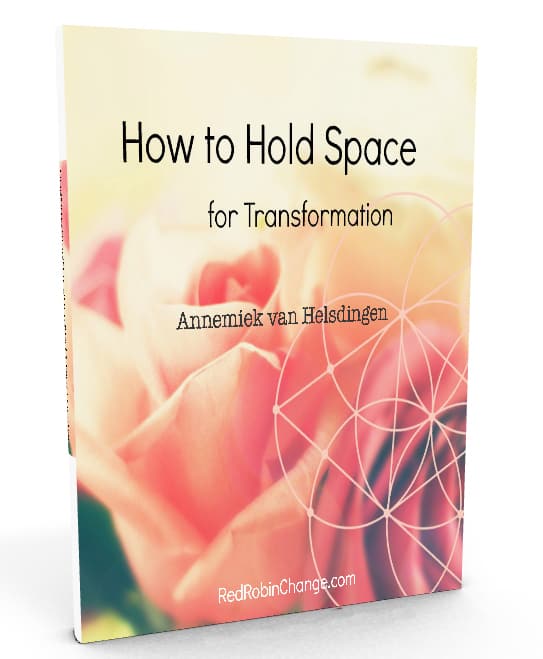 Holding Space is at the foundation of our work as Soul-based Coaches. With this free eBook you can expand your ability to Hold Space, and give the people you work with a great gift:
Download Your Free eBook: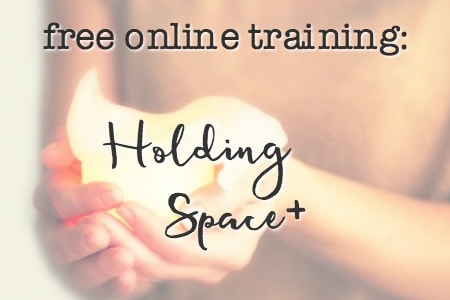 What Soul-based Coaching offers
You can stop relying on the 4% of what our conscious minds can manage, control and make happen in our lives.
Invite the power of the other 96% in and connect to soul-based magic.
Soul-based Coaching helps people make deep transformations, that are grounded in their soul knowing, and result in lasting real-world changes. And, they can do this with ease.
And it all starts with Holding Space. Download your free ebook now: How to Hold Space for Transformation.
When I joined a workshop Annemiek offered, I immediately felt that thís was thé missing piece and with 
Invoke Your Client's Magic
, everything fell into place. I truly believe in the strength and knowledge in each and everyone of us, if you tap into this great source magic happens. It brought on changes in me as a person and in my work as a coach. It helps me to really listen, to trust the process and it makes my work and life so much easier and clear. Annemiek offers more than just a method. It's a way of life and a gift I can take with me.
Audrey Claes ~ Coach
 The Masterclass is magic and goose bumps
. The movement and depth a single question can touch in someone else, has given me so much insight in my coaching. Instead of working hard, just offering space by asking the right questions, opens their inner world. I have never had such a deep connection with a client so quickly, than by using these questions. Annemiek was initiating us into a new world, being supportive, inclusive and so full of energy that it gave me a deep trust to keep going with this. I fully recommend this Masterclass, because you are invited to do it, and then apply what you have learned in your own life. Experience-based learning.. my absolute favourite..!"
Eefje Wichers ~ Midwifing you into a soulful life ~ www.praktijkleeft.nl
"I thought: '
How can this work?
' But after each session, something had changed: the way I looked at the world, the way I acted, the way I felt. I love that it's
not about rational answers
, but about letting my intuition speak.
I know now where my power is
.
"
Judith van Oostrom ~ Consultant
Invoke Your Client's Magic is the first course that I have invested in that is so multi-dimensional.  We learn about Mind / Body / Spirit….AND you focus our examples, our practise sessions on creating a business. Your generosity in what you share – what you have learnt – how you approach business – is hugely supportive.  It's like you have read my mind about what I need to setup my business.
All of this online.  From the comfort of my home.  Connecting with fabulous people.  Understanding the Yin, feminine approach.  How unique your approach is for me. And how much I am drawn to it
.  I am exploring paths that I didn't even know existed……and still finding new routes 🙂
You're amazing at what you do.  How you do it so patiently; so gently; so firmly; with a light heartedness that's so appealing.
I am gushing with gratitude for having met you and for all your support so far :).
Eimear Stassin ~ Trainer & Coach at www.stassin.co.uk
"This has been life changing work for me; experiencing the easy shift of deep emotion with this process, the opening to the language of metaphors and how working with metaphors creates such deep transformation so quickly; it really does feel like magic! The beauty and ease of accessing the client's inner wisdom and guidance and facilitating that unfolding that is like riding the edge of a wave. There is a deep honoring and integrity to this process that is so powerful and useful in every area of my life. I have been assisting others in transformational work (as a therapist and then life coach) for over 30 years and this is the most effective method I have ever experienced.
"
KamalaDevi ~ Therapist and Life Coach